Hair mesotherapy Tunisia: what is mesotherapy of the hair?
Hair mesotherapy is a technique of aesthetic medicine used to treat hair loss.
It consists of injecting small quantities of a mixture of polyvitamins and trace elements, with revitalising and nutritive active ingredients, into the scalp (directly into the bulb).
The primary objective of these hair loss injections is to stop hair loss and encourage hair growth. But they also serve to improve the quality, density and vitality of hair.
Mesotherapy is recommended when the patient has significant hair loss. This loss can be the result of a medical problem (such as thyroid disease), severe stress or a vitamin or mineral deficiency. It is also common following pregnancy or chemotherapy, and sometimes even during the changing seasons.
The advantage of hair mesotherapy is that it is an effective, simple and virtually painless treatment for baldness.
Cost of hair mesotherapy in Tunisia
| Interventions | Cost |
| --- | --- |
| Hair mesotherapy | 200€ / Flacon |
Hair mesotherapy in Tunisia: what you need to know before you start
A thorough medical examination is necessary so that the doctor can determine the cause of your hair problem and the number of hair mesotherapy sessions to be planned. In addition, the doctor must check that your expectations are achievable and that you have no contraindications to the procedure.
How is hair mesotherapy performed in Tunisia?
Hair mesotherapy injections take place in a medical unit which must be sterile.
The doctor makes the micro-injections directly into the scalp, superficially, using micro-needles. You may feel some very slight tingling at the injection points.
Mesotherapy is sometimes combined with LED to optimise the effects of the hair treatment.
The treatment generally requires 3 to 4 sessions at 15 day intervals (during the first 2 months) to slow down hair loss and improve hair quality. It is from the 3rd month onwards that significant regrowth can be observed.
Thereafter, the rhythm changes and the sessions are done at a rate of one session per month for 3 months. Finally, the doctor decides with the patient on the rhythm to adopt for the rest of the treatment, depending on the case and especially the results of the first sessions.
Follow-up of hair mesotherapy in Tunisia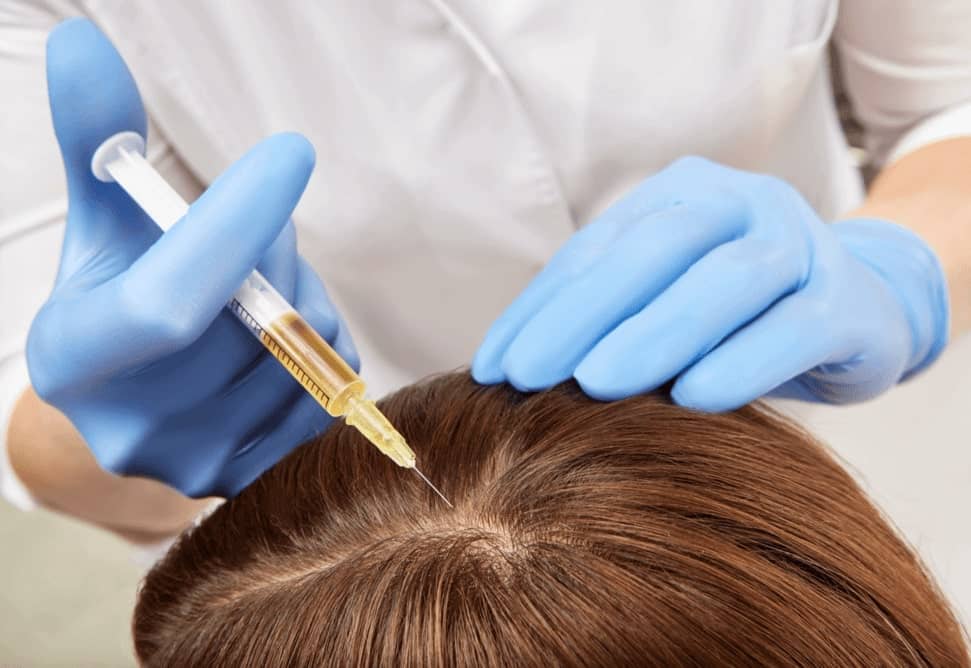 Mesotherapy does not usually result in any after-effects.
Very slight itching may be felt during the first few hours, but this disappears very quickly.
It is recommended to avoid shampooing on the day of and the day after the mesotherapy session. You should also avoid swimming pools and saunas for the first two days.
Hair mesotherapy does not require social exclusion. You can resume your life as normal as soon as you leave the surgery.
Although the results can be felt from the first session, it usually takes about 8 sessions for the regrowth to really start.
*Disclaimer: results may vary from one person to another depending on the morphology of the patients.