| Procedure | Cost | Stay in Tunis |
| --- | --- | --- |
| A Mini-Facelift | £1,600 | 4 nights / 5 days |
| A SMAS Facelift | £1,900 | 4 nights / 5 days |
| A Full Facelift (face + neck + 4-lid blepharoplasty) | £2,950 | 4 nights / 5 days |
| A Facial lipofilling | £1,600 | 4 nights / 5 days |
SMAS Facelift:
This procedure is the most commonly performed; and is surgery treatment that reduces the appearance of aging in the neckand face from the temple to the jowl area.
The SMAS facelift elevates saggy and loose skin and muscles of the face (temples, eyebrows, cheeks, jowls, facial contour) and neck, and corrects insufficient or excess fatty tissue.
The objective is not to change the shape or appearance of your face, but rather to regain a more youthful appearance.
Muscles that have sagged overtime will be retightened. The skin is then redraped to fit the new contours. This two-layer procedure gives you a result that is very natural (because the skin is not stretched too tightly) and long lasting (because the muscle structure is strong). The postoperative period usually goes smoothly (skin is less traumatized and heals better as it is redraped, and there is less tension on surface scars).
The SMAS facelift can be performed as soon as you start seeing aging signs (cheek and neck sagging and deep skin wrinkles), often as early as 40-45 years old.
This procedure may be combined with another facial cosmetic surgery, such as eyelid surgery (blepharoplasty) or correction of droopy outer eye corners, crow's feet (temple lifting) or forehead sagging and wrinkles (endoscopic or conventional brow lift).
Facial Lipofilling
Lipofilling also known as Autologous fat transplantation or Fat grafting is a technique whereby your own fat is harvested from one area of your body and reinjected in another.
Objectives and indications for this procedure:
Filling and reduction of wrinkles or creases especially on the face in the early stages of aging.
Volume and shape restoration for the face: fat grafting may help when the face has lost volume due to aging
A SMAS Facelift component may be combined to improve facial harmony.
After a first facelift to improve the middle third of the face without requiring a new facelift.
Reinjecting fat harvested by liposuction into the face, lipofilling plumps up facial creases and increases volume for a rejuvenated and plumper look. Facial lipofilling offers very natural results. For this reason, it is a very popular procedure to fight the signs of aging and fatigue.
Before your surgery
– A routine preoperative assessment is carried out as prescribed
– The anaesthesiologist will be seen in consultation no later than 24 hours before the operation
– Avoid taking medications containing aspirin within 10 days (3 weeks for a SMAS facelift) prior to your surgery
– Stop smoking at least one month prior to surgery and until the incision has healed (usually 15 days following the procedure).
Day of Surgery
SMAS Facelift
A SMAS facelift can be performed under general or local anaesthesia with intravenous (IV) sedation. Your surgeon and anaesthesiologist will recommend the best option for you.
The length of hospital stay for SMAS Facelift is usually 24 to 48 hours.
Depending on the surgeon and the complexity of the procedure, it can last 2 to 4 hours.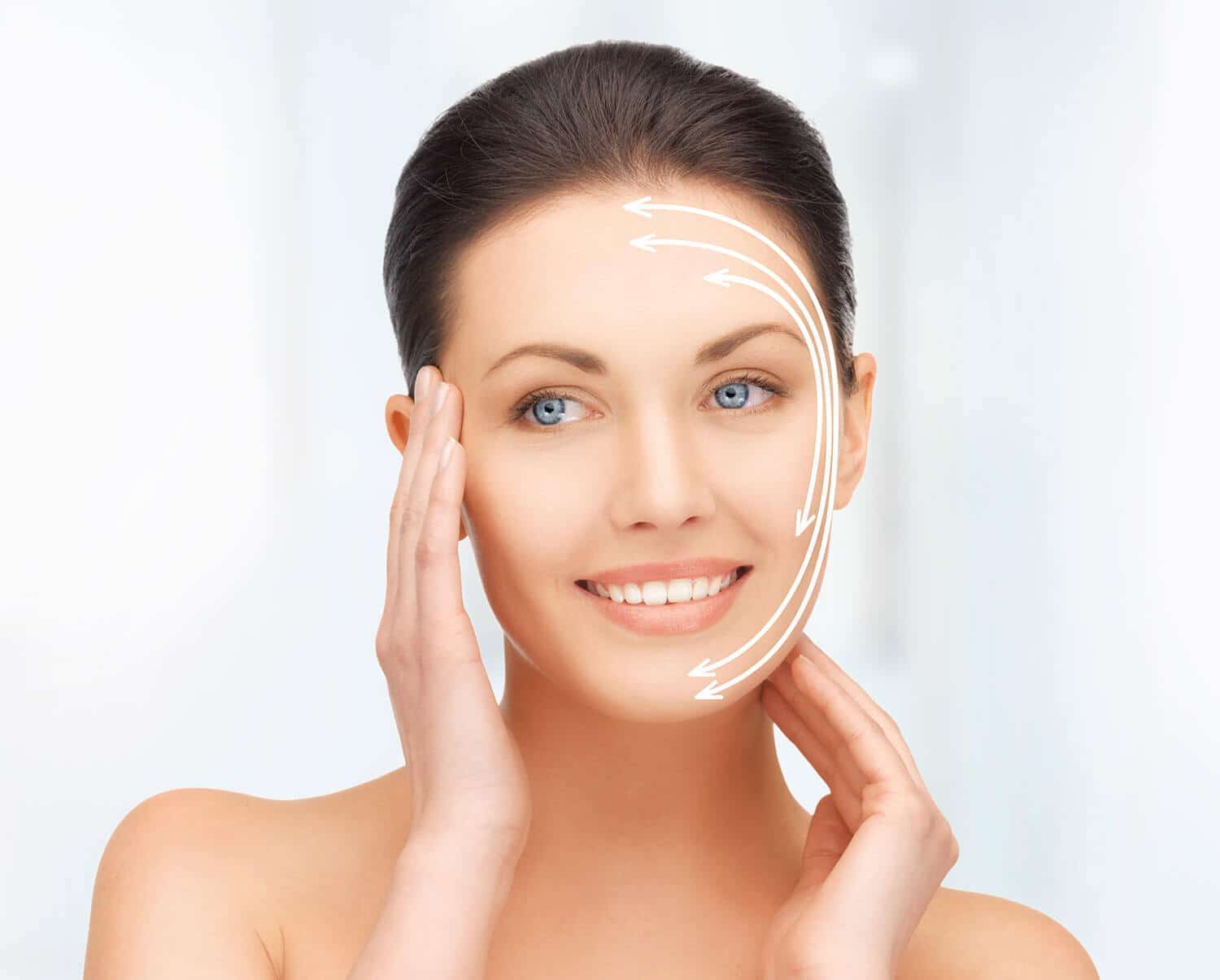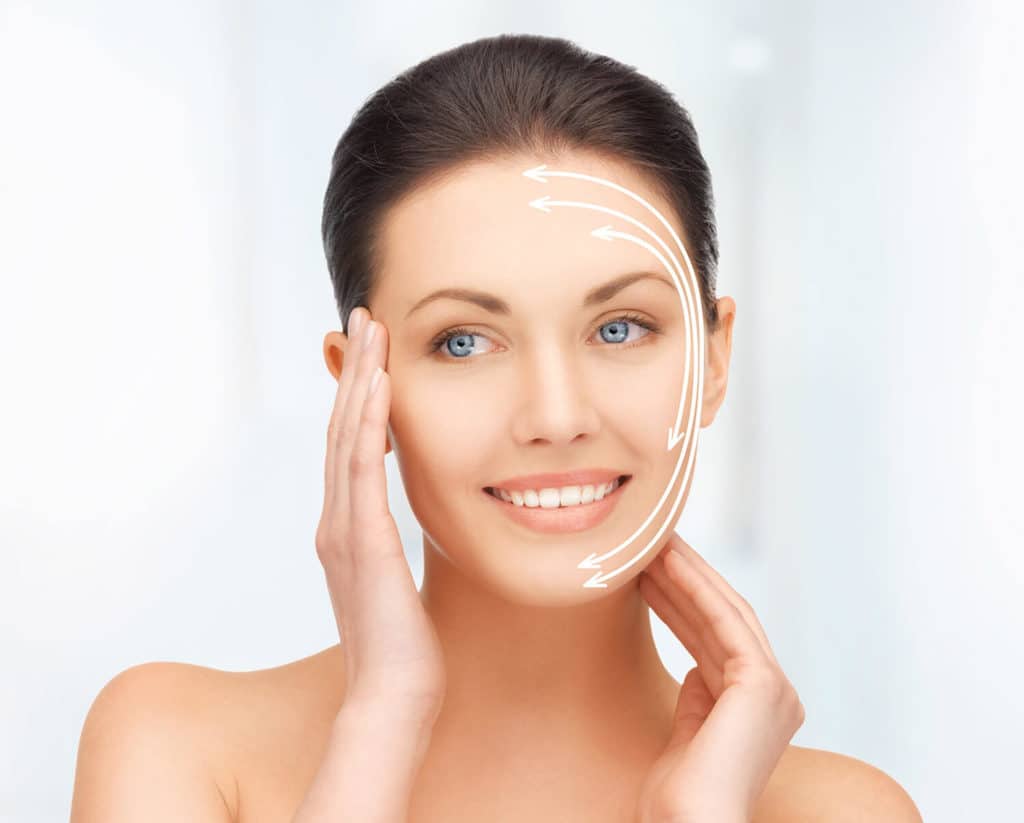 Incisions are mostly hidden in the hairline and extend around the ears.
After the incisions are made, lifting is performed beneath the skin; its extent varies from one patient to another and the severity of tissue relaxation.
The next step is extremely precise: tightening of the muscular aponeurotic system, to correct sagging while giving a natural facial expression.
A SMAS facelift is sometimes performed in combination with liposuction or lipectomy by scissors on localized fatty tissues in areas such as the neck, chin, jowls and cheeks. On the other hand, in the case of lost facial volume, lipofilling alone is effective in restoring fullness for a more harmonious outcome.
Muscular repositioning and liposuction allow the redraped skin to lie more naturally in its new position. Excess skin is trimmed away; sutures close the incisions without tension.
At the end of the procedure, most surgeons will bandage your head.
The male facelift has a number of gender-specific anatomical characteristics (thicker skin, different areas of hair growth, less hair to cover scars)), which your surgeon will discuss with you.
Facial Lipofilling
Facial Lipofilling is usually performed under local anaesthesia with intravenous (IV) sedation.
Your surgeon and anaesthesiologist will recommend the best option for you.
This surgery is usually performed on an outpatient basis, meaning you do not need to stay overnight. However, in some cases, we may advise you to stay overnight after your surgery. The length of the procedure will vary with the amount of fat to inject and the number of areas being treated. Lipofilling takes between 30 minutes and 2 hours for lipostructure alone.

The first step will be to determine the best areas to harvest the fat and the location of the injection sites.

The surgeon will perform an extremely precise and measured lift of the muscular aponeurotic system, to correct severe sagging while giving a natural facial expression.
In order to extract fat, your surgeon will make amicroincision hidden in the natural folds using a very thin aspiration cannula to slowly remove the fat cells.
The next step is centrifugation, in which intact fat cells are separated from extraneous substances. Only the pure fat cells will be grafted into the target area.
Your surgeon will reinject fat cells through 1-mm incisions, using a microcannula system.
In order to improve fat graft survival, cells are microinjected into different layers in many different directions aimed at maximal contact between transplanted fat and host tissue.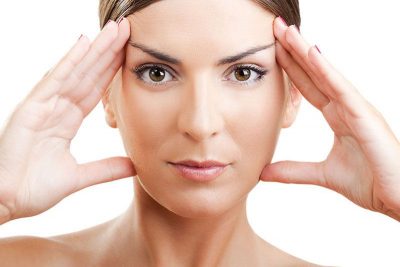 To the extent fat grafts are harvested with proper technique from living cells and fat cells are protected, the cells thus grafted will survive inside the body. Fat grafts are therefore permanent since the grafted fat cells will live as long as the tissues around them will.
After your surgery
SMAS Facelift:
– For the first 10 days following surgery get plenty of rest and avoid all strenuous exertion*.
For the first few days after surgery, you can expect:
–   Swelling; which may worsen on day 2;
–   Bruising in the neck and chin area;
–   Pain or discomfort especially behind the ears and around the neck.
–   Bruising and swelling will usually start to improve in the 2 weeks post-surgery*.
–   After one month, most of the swelling will have disappeared. You may also feel a slight induration (hardness) in the lifted areas, which are more palpable than visible.
– Numbness around the ears and cheeks will not disappear until a few months later.
– Sometimes you might feel discomfort or tightness, with an unpleasant heaviness for several weeks or even months after surgery, but it will eventually disappear.
– Scars are hidden in front and in back by the hair. The only slightly visible scars, in front of the earlobe, can be temporarily covered with makeup or hair.
Facial Lipofilling:
Here are the symptoms to expect after a facial fat transfer procedure both in the injected area(s) and the area(s) from where the fat was harvested:
– Pain is generally mild following a fat graft.
– There will be swelling during the first 48 hours following the surgery and will subside 5 to 15 days later*.
– There will also be bruising in the reinjection areas for the first few hours. This will gradually disappear within 10 to 20 days following the procedure*.
– Physical recovery is usually fast due to the less invasive nature of the procedure. However, you might not be socially or professionally ready to see others due to self-consciousness about the swelling and bruising.
– Avoid sun or UV exposure on the treated areas for at least 4 weeks as it could lead to pigmentation changes.
Possible complications

A haematoma, which could require rapid drainage.
Pain or even localized skin necrosis that delays healing (smoking can greatly increase the risk).
Infection following a facelift procedure is rare.
Nerve damage, such as damage to a branch of the facial nerve or facial paralysis are rare, and the after-effects usually disappear within a few months. Spinal nerve paralysis (nerve responsible for shoulder elevation) can occur but is even rarer.
Changes in sensitivity, especially close to the scars around the ears) can sometimes persist, although sensitivity usually returns to normal within 3 to 12 months.
Abnormal scars, hypertrophic scars, and even keloids, the onset and development of which are unpredictable, can affect the aesthetic results and may require specific local treatments, which are sometimes long term.Overall, you should not overestimate the risks but simply be aware that any surgical intervention, as simple as it can appear, always comes with a risk of complications.
Choosing a qualified and competent plastic surgeon with the training and competence required to know how to avoid these complications, or effectively treat them is key.
Disclaimer: Results may vary from one person to another depending on the patient's body shape.