Our philosophy 
Our retirement home is based in a beautiful area on the coast of Tunisia and is managed by a French doctor. Our goal is to provide quality care to all our senior residents through our dedicated and professional staff. By creating a comfortable, family-oriented community, we facilitate the transition to a simplified lifestyle for you or your loved one.
We understand the importance of ensuring that you are comfortable in your new home, and our resident-centered management team ensures that you receive the highest quality of service possible. We also strive to provide the best services at the lowest prices, because money shouldn't stand in the way of a happy, carefree retirement.
Retirement homes in Tunisia Medical Resort : More than just a place to live
Search for a retirement home in Tunisia or learn about the different types of accommodation and offers of retirement homes in Tunisia.
In addition to Med Assistance's main activity, which is cosmetic surgery in Tunisia, we offer retirement and nursing homes. Depending on the level of care and needs, we offer different concepts: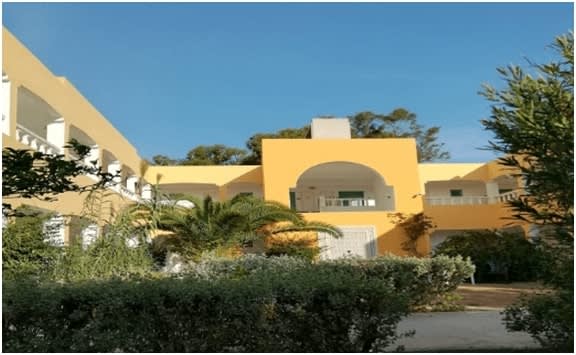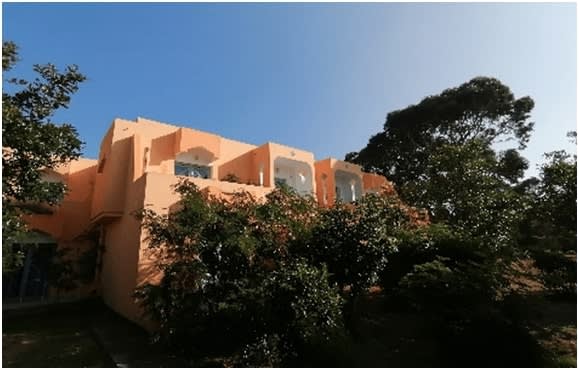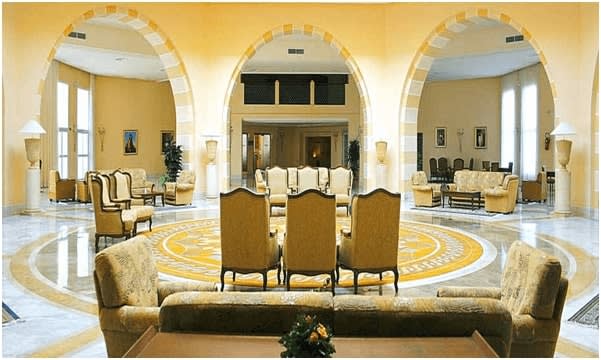 Establishment of Accommodation for Dependent Old Persons Gammarth
For medium and high dependency people with an Alzheimer unit
1600€/Month – 2300€/Month +private care assistant
Equipped accommodation
Daily medical care
24-hour nursing service
Physiotherapy service
Rehabilitation service
Full pension + Help with meals
Daily toilet assistance + care

Residence Service for seniors Gammarth
For people with a slight loss of autonomy – A support service
From €1300 / Month
Short stay / Long stay
Nursing supervision
Accompanied city tours
A covered and heated swimming pool
A shuttle service
Full board
Caregivers at your disposal

Luxury Retirement Residence Gammarth
For independent elderly people – Accompanied by a nursing assistant
2800 € / Month
Customised rooms
Individualised care
Customised activities
High quality catering
A nursing service
Physiotherapy service
Geriatric Service
A retirement home is an establishment for the elderly. The difference between an Establishment of Accommodation for Dependent Old Persons and retirement home is whether or not they are medicalised
Retirees choosing Tunisia benefit from an 80% tax rebate on the entire amount sent to Tunisia between the costs of the retirement home and their personal expenses.
For Europeans, it is necessary to have a valid passport (minimum 3 months) and thereafter we take care of the preparation of a residence permit for long stays.
 The different types of retirement homes in Tunisia
The general term "retirement home" includes a set of establishments in which it is necessary to differentiate between the various forms of accommodation for the elderly.
Retirement homes for seniors are classified into three distinct categories: medicalised retirement homes, and this is a retirement home with an Alzheimer's unit, retirement homes for people with a slight loss of autonomy and service residences for autonomous seniors. Retirement homes are able to provide adapted services and receive temporary or long-term residents.
Finding a retirement home that meets the different needs and requirements of your elderly loved one can be a long and tedious task. That is why our retirement home in Tunisia offers a guide to help you choose the retirement home that will meet your needs and requirements.
Our retirement home Tunisia advisors will provide you with more details on these types of accommodation. To make your choice of residence, we will help you on the criteria to be taken into account (state of health of your relative, services offered, opinion of our current residents). You will find the residence that suits you best at our retirement home in Tunisia and, if necessary, you will be able to benefit from aids such as the tax advantages of living in a retirement home in Tunisia
Difference between an Establishment of Accommodation for Dependent Old Persons and a retirement home in Tunisia
A retirement home is an establishment for the elderly. The difference between an Establishment of Accommodation for Dependent Old Persons and a retirement home is whether or not it is medicalised.
You can choose from different suites, each with a different level of care, and you decide exactly how you want to live.
Our assisted living packages in the Tunisia retirement home are customizable and tailored to your needs, and the services available include
Assistance with daily living
Catering assistance
Individualised health care plans
24-hour nursing supervision
Administration of medication
In-house medical care
Affordable retirement home stay in Tunisia 
We offer an all-inclusive nursing home stay, at an affordable price lower than the prices offered in France or in your country, which includes:
All meals and snacks
Housekeeping and laundry services
In-house activities
Distribution of medication and assistance with washing and showering
Our retirement home in Tunisia offers a flat rate with no extra charge for independent people with a different Alzheimer's retirement home rate. We guarantee the standards of a French retirement home in Tunisia.
Retirement and short stays in the retirement home Tunisia
We offer retirement homes for any length of time. Whether it's for a month or more, let us provide you or your loved one with a safe and welcoming home for your recovery from surgery or during care stays. Our short-term residents enjoy all the benefits and amenities that our long-term residents enjoy.
Easy access to health care
Many older people realise that they need health care. Their residence in a nursing home may be precipitated by a health crisis or by a growing awareness of health vulnerabilities. Medication administration, nursing staff, alternative aids such as massage therapy and even fitness centres are among the health care needs taken care of in our Tunisian retirement home.
Some seniors hide some of their personal care needs or simply deny that they need help with transportation, mobility or other personal care. In our retirement home in Tunisia, this specialized assistance is easily accessible.
No more burden of housework in a private retirement home in Tunisia
No more housework, no more cooking, no more gardening… In short, all the services of a hotel. It's almost too much freedom for some. Others compare it to the feeling of leaving home and moving into your first year university residence.
Providing better care for dependent people with Alzheimer's disease
Keeping an elderly person suffering from Alzheimer's disease at home is a real struggle. In the advanced stages of the disease, the elderly person can no longer manage on their own at home without jeopardising their personal safety.
A nursing home is usually the safest solution. It offers comprehensive care in an appropriate environment, especially if you opt for a retirement home with a specialised Alzheimer's unit.
The care team in the Alzheimer's units of our Tunisian retirement home is trained to provide the best possible support, but also to provide support to families.
Although nursing home care can be costly, it is reassuring for family members who are unable to take on all the care tasks necessary for a loved one with a severe loss of autonomy. Therefore, family members need not feel guilty when they can no longer leave the elderly person at home alone and Alzheimer's care in a nursing home becomes the safest and most reassuring option.
Choose a retirement home specialising in Alzheimer's disease in Tunisia
A nursing home provides adequate care for people in the early stages of Alzheimer's disease and dementia. People with dementia may not have many medical problems at this stage, but they need more intensive support with instrumental activities of daily living (IADLs), including the activities we do every day that improve our quality of life. Instrumental activities of daily living are normal activities that we need to do every day. People with Alzheimer's disease may also need help with these tasks.
In our Alzheimer's home in Tunisia, people usually live in a private room or shared flat, and have staff available to assist them 24 hours a day. This type of accommodation is ideal for someone who may be largely independent but needs help with ADLs. Transportation to and from medical appointments and social activities is also provided in the Alzheimer's home in Tunisia. These facilities also have dining rooms where residents gather for meals.
We also offer "special care units" in the specialised Alzheimer's house in Tunisia, where the person can go when their needs become too great for general assisted living.
Do not hesitate to contact us by phone or email if you are looking for an Alzheimer's home.