| Procedure | Cost | Stay in Tunis |
| --- | --- | --- |
| Gastroplasty | Check cost here | 2 nights / 3 days |
The Adjustable gastric banding surgery will help you lose about 20 to 30 kg*.
This restrictive surgical technique limits the amount of food the stomach can hold and slows down the passage of food without disrupting digestion.
Gastric banding involves wrapping an adjustable ring around the top part of your stomach to create a two-compartment stomach. The smaller, upper part (small pouch) is where the food will go.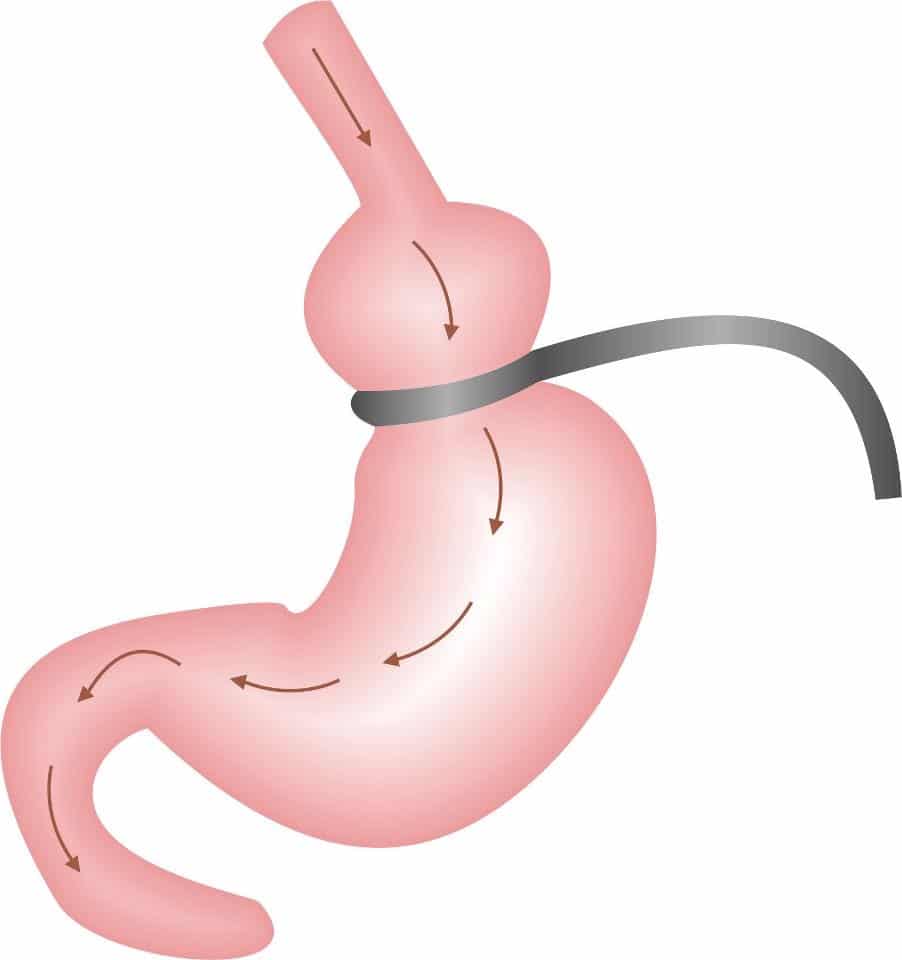 The length of hospital stay is 3 days. The procedure is performed under general anaesthesia and takes between 30 minutes and 1 hour.
Gastroplasty (or gastric banding) involves placing a belt-like adjustable silicone band around the upper portion of your stomach.
Gastric banding divides the stomach into 2 pouches: an upper pouch of 15 to 25 cm (to hold food) and a lower pouch.
When a small quantity of food is swallowed, well chewed, it will go down into the upper pouch above the gastric band. The band can be tightened or loosened by means of an access port that is left under the skin (usually in the belly) and is connected by a small silicone tube to the gastric band.
After your surgery
Postoperative pain is usually mild.
– For the first 15 days, a soft, mixed diet is recommended. Then, you can gradually work your way back to solid foods with care, to avoid displacing the ring while it is still healing and not yet fixed in place*.
– You can return to work 2 weeks after gastric banding*.
Disclaimer: Results may vary from one person to another depending on the patient's body shape.