Over the past few years, dental Veneers have become increasingly popular among people who are looking for a brilliant smile. What can we expect? All you need to know before you start…
What are Porcelain Dental Veneers?
Dental Veneers are a very thin shells (0.6 to 0.7 mm thick), which are bonded on the visible part of the teeth to improve their appearance and provide a natural luminescence. Most of the time, they are made of ceramic which has properties close to those of natural teeth. They are also available in composite (resin), but often less durable, and with a less attractive look.
Dental Veneers, for whom?
Facets or veneers are an effective solution for those who are unhappy with their smiles by masking undesirable defects. People with stained teeth, slightly misaligned (have craters or bulges in them…), crooked or worn at the tips, may consider dental veneers as the perfect solution for their problem. Of course, this technique concerns only visible teeth: incisors and canines, even premolars.
What makes dental veneers the perfect solution comparing to other treatments ?
Dental veneers give better results than conventional tooth bleaching. Especially if the teeth have a very pronounced stain. In this case, teeth Whitening is not enough and dental facets are a very effective solution. Compared to dental crowns, they are less thick and are not such invasive because their laying requires a slight trimming of the tooth and leaves more of your original tooth intact. Finally, contrarily to conventional orthodontic treatment, the dental venners can fix a minimal spacing of the teeth without orthodontic rings or braces which take too much time to see the result.
Are there any Contraindications ?
This technique is not always possible: it is necessary to opt for a crown if the teeth are very damaged.
If the teeth are crowded or very misaligned: dental braces are essential.
To be avoided also if the teeth are worn by the abuse of acid products (lemon juice, coca drink…) because the laying of dental veneers requires a minimum of enamel.
How many sessions should be scheduled for laying dental veneers?
Dental venners generally requires two sessions :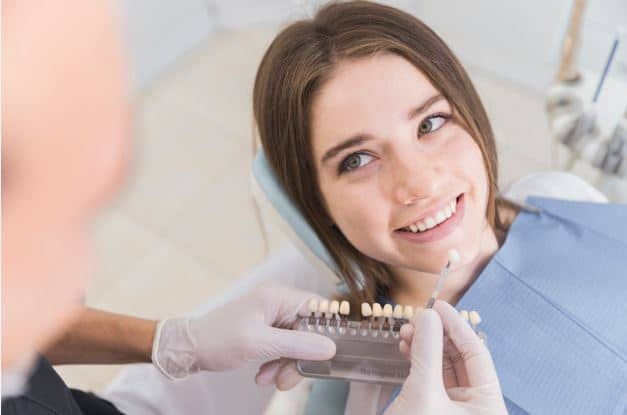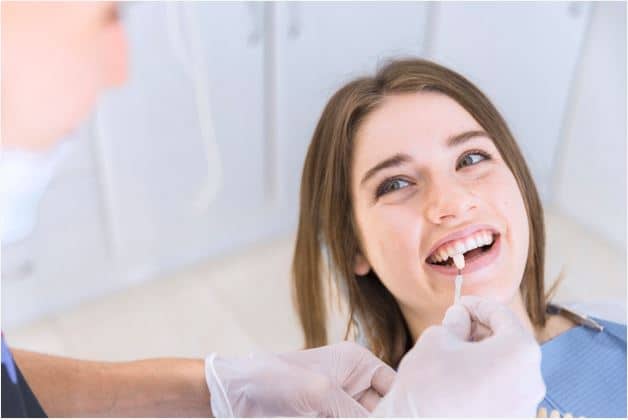 The first appointment allows the patient and the doctor to establish a treatment planning that describes the various modifications to be made to the teeth : lengthening or shortening them, choosing the color….  Then, the dentist will proceed at reshaping the surface the tooth and trimming off the enamel.  The impression of your teeth will be taking at this stage to be sent to a dental laboratory. The dentist will pose at this point a temporary dental veneers.
On the second appointement, after receiving the final dental veneers from the laboratory, the dentist will proceed at the bonding them.
How much are the dental veneers ?
The cost of dental veneers depends on the number of veneers and is established after the confirmation of the dentist. Please contact us and get a FREE dental consultation.