Breast reduction also known as reduction mammoplasty, is a procedure to reduce the size of overly large breasts and to correct sagging skin caused by heavy breasts. Breasts that are too heavy or flabby can cause embarrassment to many women. In addition to experiencing shoulder and back pain, you may also suffer from psychological effects.
This procedure helps reduce the size of your breasts, correct sagging (ptosis) and can improve asymmetry, in order to obtainharmonious breasts proportional to your anatomy.
Breast reduction is performed for cosmetic or medical reasons and gives you breasts that are not only smaller, but firmer , due to the lifting effect of the procedure.
Before your surgery
– Blood work will be performed as prescribed along with a radiological examination of the breast (mammography, ultrasound).
– The anaesthesiologist will be seen in consultation no later than 24 hours before the operation.
– Avoid taking medications containing aspirin within 10 days prior to your surgery.
– Stop smoking at least one month prior to surgery and until the incision has healed (usually 15 days following the procedure).
– Cessation of oral contraception may be indicated, especially if there are associated risk factors (obesity, poor condition of the veins, coagulation disorder).
Day of Surgery
The procedure is performed under general anaesthesia, and the length of hospital stay is 1 to 3 days, on average. Depending on the surgeon and the degree of breast overdevelopment (hypertrophy), the procedure can take 2 to 4 hours.During the operation, the excess breast tissue is removed. The patient is left with breasts she is happy with and that fit with her figure. The remaining breast volume is lifted, concentrated and remodelled.
Adaptation of the new skin envelope is necessary, which means removing excess skin in order to ensure a more lifted and more aesthetically pleasing contour of the new breasts. The edges of the skin are then sutured, leaving scars.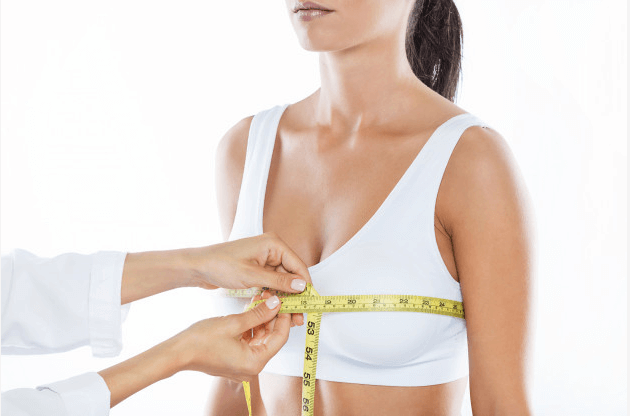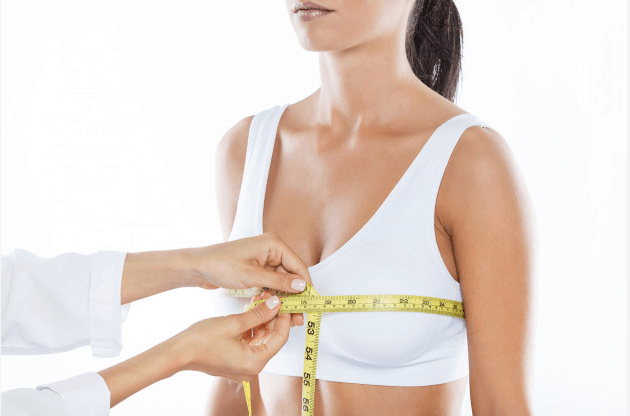 The Inverted T or "anchor" technique, involves 3 incisions: one around the edge of the areola between the brown and white skin (periareolar), one vertical, from the lower pole of the areola to the submammary crease, and one horizontal, hidden in the submammary crease.
The length of the horizontal scar is proportional to the degree of hypertrophy and sagging (ptosis).
Surgeons might perform a vertical scar for patient with moderate hypertrophy and ptosis to avoid transversal scarring of the submammary crease and to reduce scarring of the periareolar and vertical incisions.
At the end of the procedure, you will be fitted with a special bra (compression garment) held in place by an elastic bandage.
After your surgery
– Some postoperative pain is normal but it is usually mild and requires only routine pain relievers.
– Swelling, bruising and difficulty lifting the arms are common after the surgery.
– The first bandage is removed after 24 to 48 hours and replaced with a lighter dressing. The bandage should be changed regularly until healing is complete*.
– You will then be fitted with a supportive bra.
– We recommend that you wear this bra for about one month following the surgery*.
– You may resume your normal activities and go back to work 8 to 21 days post-surgery*.
– You should avoid strenuous activity for 1 to 2 months following the procedure*.
Possible complications
 During the consultation, the anaesthesiologist will carefully explain the potential anaesthesia risks. Please note that anaesthesia of any kind can cause reactions in the body that are sometimes unpredictable, some of which are easier to control than others. The likelihood of these complications is greatly reduced in the hands of a competent anaesthesiologist experienced in a surgical context.

With regard to the surgery: Choosing a qualified and competent plastic surgeon that performs this type of surgery regularly limits the risk of complications, but does not eliminate them.

Breast reduction complications are infrequent. Nevertheless, there is always a possibility of complications, including:

•    Blood clots (phlebitis, pulmonary embolism) are very rare after this type of procedure but should be taken very seriously. Serious preventive measures should be taken to minimize risks: wear anti-embolic stockings, get up early and take any blood thinners you may be prescribed.
•    Infection is a known complication of breast reduction surgery and the patient should receive antibiotic treatment.
•    Haematoma might occur and might require evacuation of the blood.
•    Delayed wound healing is possible, which lengthens the post-operative period.
•    Modern breast reduction techniques limit skin, gland, and areolar necrosis, which can delay healing. The risk is significantly higher for smokers and for patients with extremely large breasts (gigantomastia or very significant hypertrophy).
•   Changes in sensitivity, especially in the nipples, can sometimes persist, usually returning to normal within 6 to 18 months.

*Disclaimer: Results may vary from one person to another depending on the patient's body shape.