Clitoral hood reduction Tunisia: what is clitoral hood surgery?
Clitoral hood reduction (also called clitoral deflation) is an intimate surgery that aims to treat clitoral hypertrophy in order to improve the appearance of the vulva, to free the clitoris and to promote orgasm. It is a surgical procedure that takes into consideration both the functional and aesthetic aspects of the clitoris.
The clitoral hood is the skin covering and protecting the clitoris. When it is too thick or too elongated, it tends to prevent stimulation of the clitoris and reduce its sensitivity, thus hindering the sensation of pleasure during sexual intercourse. Clitoral enlargement can also cause discomfort when wearing tight-fitting clothing, as it can be visible and make the clitoris look disproportionate. In some cases, it can even lead to the development of a complex in some women.
Clitoral hood reduction surgery aims to remedy this problem by removing the existing excess skin. This allows women who undergo this procedure to have a more fulfilling sexuality and to feel better about themselves.
Cost of clitoral hood reduction in Tunisia
Liposuction of the pubis in Tunisia: what you need to know before you start
The first step is the pre-operative assessment. The surgeon will examine you and ask you questions about your general health and the problem that concerns you.  The anatomical examination of the clitoris must be accompanied by an interrogation so that the doctor can determine exactly what the patient wants and expects. Finally, he will have to discuss with you the risks, the recovery time and the cost of the procedure.
How is the clitoral hood reduction performed in Tunisia?
Clitoral hood reduction is a simple, quick and painless surgical procedure. Performed on an outpatient basis, it does not require general anesthesia or hospitalization. The procedure usually takes a little less than an hour.
Once the local anesthetic is administered, the surgeon makes an incision in the clitoral hood. The surgeon then removes the mucous membrane and excess tissue before closing the incision with absorbable threads. A dressing is then placed over the vulva to protect it and promote proper healing.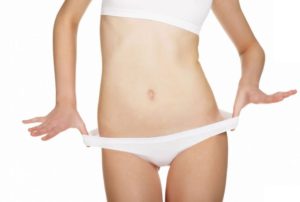 Suites opératoires de la réduction du capuchon clitoridien en Tunisie
La chirurgie de réduction du capuchon clitoridien est une intervention rarement douloureuse. Elle engendre de légers œdèmes (gonflements) et ecchymoses (bleus) qui disparaissent rapidement. Des antalgiques simples vont seront prescrit en cas de douleur. Ils seront suffisants pour faire atténuer les potentielles douleurs.

La sensation d'inconfort ressentie les premiers jours disparaît aussi très rapidement. La cicatrisation est rapide et ne laisse pas de traces visibles.

La reprise des activités se fait au bout de quelques jours. Il est néanmoins recommandé d'éviter les relations sexuelles et les efforts physiques et les relations sexuelles durant le premier mois.

Il est recommandée d'observer une excellente hygiène afin de minimiser les risques d'infection. Il est donc recommandé de prendre une douche quotidienne durant les premiers jours.
Possible complications
As far as anesthesia is concerned, during the consultation, the anesthesiologist will inform the patient of the anesthetic risks.
It is important to know that anesthesia induces reactions in the body that are sometimes unpredictable and more or less easy to control. The fact that we have recourse to a perfectly competent anesthesiologist, practicing in a truly surgical context, means that the risks incurred have become statistically very low.
It is important to know that techniques, anesthetic products and monitoring methods have made immense progress over the last thirty years, offering optimal safety, especially when the operation is performed outside of an emergency and on a person in good health.
As far as the surgical procedure is concerned, by choosing a qualified and competent Plastic Surgeon, trained in this type of procedure, you limit these risks as much as possible, without however eliminating them completely.
*Disclaimer: results may vary from one person to another depending on the morphology of the patients.