Labiaplasty is an intimate surgery to treat the aging of the labia major (the larger, outer vaginal lips). Patients who are considering this type of surgery have, in addition to discomfort, an anatomy, which they are self-conscious about and can prevent them from fully enjoying their sex life.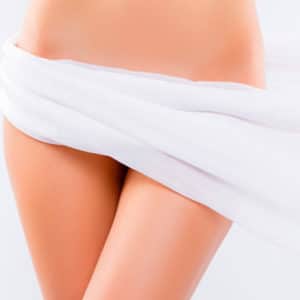 Day of Surgery
The operation lasts about 1 hour and is performed under general anaesthesia. The procedure is most often performed on an outpatient basis.
The surgeon removes excess mucosa from the labia minora (inner lips of the vagina) after making a preoperative design. The incision technique varies depending on the area and the amount of excess: longitudinal (most often) or transverse incision. Finally, as the incision is made in a mucous membrane, the scar is essentially undetectable.
After your surgery
– Pain is usually mild following surgery, but you might feel uncomfortable during walking or prolonged sitting for a few days.
– You will need to carefully clean the area several times a day, after urination.
– Make sure to wear loose clothing (preferably skirts instead of pants) and cotton underwear for 8 to 15 days postoperative.
– Sutures are usually absorbable, which means they don't need to be removed.
– You should avoid strenuous activity and sexual intercourse for 1 month.
– Depending on the nature of your work, you should take 1 to 5 days off.
Disclaimer: Results may vary from one person to another depending on the patient's body' shape.